"The applied "Process" shall always be directed by the needs and expectations. To deliver consistent and effective results the collaboration of the "People" contribute to the overall creation and effectiveness of the "Process"."
STRATEGY
At COMMAND Service Systems, Inc. we understand that no two businesses are the same. Each one has different expectations and may utilize their space or facility in a different way. As we collaborate with the "PEOPLE" to define the specific needs and requirements we can then customize a plan that fits the individual needs. The plan unites many factors, such as staffing, scheduling, equipment and budgets, to name a few. The "PROCESS" is a team effort to strive for a successful "SERVICE."
As we continue to build a relationship within your organization it opens great communication and better understanding and results.
COMMAND will provide our staff with all the supervision, labor, training, products, and equipment to provide effective "SERVICE." To help maintain a proper workflow and accountability schedule, we utilize a fully integrated software system.
We would love the opportunity to meet you and your team to collaborate on the "PROCESS."
" Strategy without process is little more than a wish list." Robert Filek.
Here's what you can expect in our process from the very first day we meet through our ongoing daily work: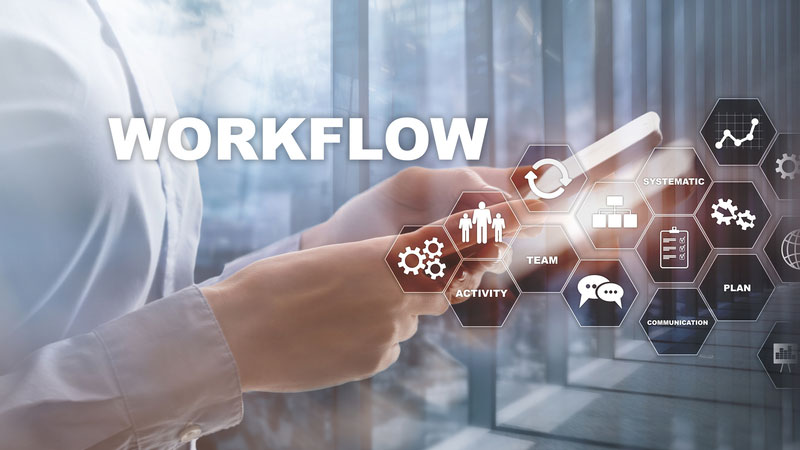 STEP 1: EXPLORATORY
Following our introductory phone call or in-person meeting, we'll schedule a site visit to conduct a thorough walkthrough of your facility. This allows us to gain a full understanding of the scope and to help us develop the cost proposal. We will then conduct a specification of work review, learning what your needs and wishes are. With details obtained through the site visit and the specifications review, we will develop a complete scope of work that takes into account service requirements, schedule frequency, budget and other factors to deliver an outline of our proposed plan and associated cost proposal to meet your needs.
This initial phase is our opportunity to uncover aspects of the job you perhaps didn't think of during first discussions with us. It is also where we dive in to gain a full understanding of your story — where you've been, where you are now, and where you want to be. We evaluate your needs, answer your pivotal questions, and formulate a customized plan that meets your needs.
STEP 2: JOB START MEETING
Following the signed agreement, we'll conduct a Job Start Meeting to do an in-depth review of what was agreed upon in the proposal and determine if any changes or additions need to be made.
We also understand that what your needs are today may not be what your needs are tomorrow. That's why our services are scalable and adjustable as needed, and thanks to the systems we employ, we can make changes to your plan very quickly.
STEP 3: ONGOING SERVICE
Once we have the plan finalized, we begin service. We train the crew on all processes for your specific facility, going through the scope of work so that every detail is accounted for. COMMAND will provide our crew with all the necessary products and equipment to do the job effectively. The daily workflow and accountability schedule are established and visible in the MITC system for you to see real-time status updates, as well as to schedule tickets whenever something isn't up to your satisfaction or something needs to be addressed.
As part of the ongoing service, we'll conduct regular inspections to ensure the work is up to our high internal standards. We will also be in regular contact to ensure that we are always meeting your needs and evolving the plan as your needs change.
We are committed to accountability and transparency. We are held to that by our MITC software system, which ensures:
Accurate time and attendance tracking so you know when our team was there, and for how long.
Real-time periodic work status updates, allowing you to see where we are with work tickets, what's been completed, what hasn't.
Incident tracker gives you the opportunity to submit tickets when issues arise, allowing our team to resolve them as quickly as possible, as well as track trends and constantly improve our service.
Contact us today to learn more about our process and how COMMAND can service your business.